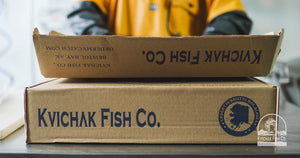 Don't miss the boat on the 2023 catch
Pre-order your share of salmon and halibut before June 30 and save 5% off of your entire order with PromoCode: Earlybird2023
Order today!
Know Where Your Food Comes From
Bristol Bay, home to the largest Sockeye Salmon run on the planet, is part Alaska's commercial fishing industry; a leader in sustainable seafood harvest.
Learn More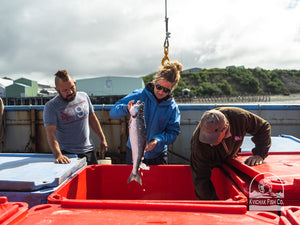 Know Who Your Food Comes From
Commercial Fishermen Feed the World!
Every share of Kvichak Fish can be traced back to the date, tide and person who caught it. Want to meet them??
Know Your Fisherman
Know Your Fish Company
What happens between the boat and your plate?
Kvichak Fish products are 100% in our care from the catch to the customer. Each delivery is brought directly to our small processing plant where we fillet, trim and package each fish- by hand.
Quality over quantity. Your fish is our family-business.
About Us